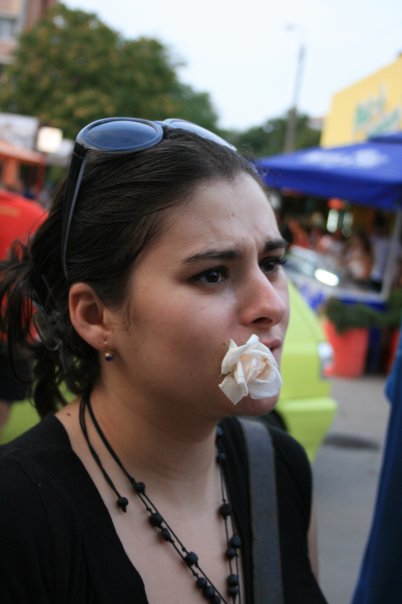 Contact
E-mail: X@cs.umd.edu (replace X with my first name)
IT University of Copenhagen
Rued Langgaards Vej 7
DK-2300 Copenhagen S
Denmark
Office: 4B07
In October 2023 I will be starting as a (tenure-track) Assistant Professor at KTH Royal Institute of Technology.

Currently a Postdoc at IT University of Copenhagen, hosted by Prof. Thore Husfeldt.
Guest researcher at the University of Copenhagen and part of Basic Algorithms Research Copenhagen (BARC).

Previously, I was a Postdoc at Tel Aviv University, hosted by Prof. Guy Even.
I obtained my PhD in Computer Science from the University of Maryland.
I had the privilege of being advised by Prof. Samir Khuller.
I obtained my Master's degree from UMD under the supervision of Prof. Aravind Srinivasan.
I graduated from the University of Chicago, with a Bachelor of Science in Mathematics (Honors) and Computer Science.

Research Interests
I am interested in the broad area of Theoretical Computer Science and specifically in
Data Structures (e.g. dictionaries and Bloom filters)
Approximation Algorithms (e.g. clustering)
Computational Geometry (e.g. Traveling Salesman Problem)
Under Submission
1. Daisy Bloom Filters.
&nbsp Joint work with Jakob Bæk Tejs Houen, Rasmus Pagh
&nbsp [ArXiv]


Conference Papers
10. Locally Uniform Hashing.
&nbsp Joint work with Lorenzo Beretta, Jonas Klausen, Jakob Bæk Tejs Houen, Mikkel Thorup
&nbsp FOCS'23, [ArXiv]

9. InfiniFilter: Expanding Filters to Infinity and Beyond.
&nbsp Joint work with Niv Dayan, Ioana O. Bercea , Pedro Reviriego , Rasmus Pagh (author list in order of contribution)
&nbsp SIGMOD'23, [video]

8. An Extendable Data Structure for Incremental Stable Perfect Hashing.
&nbsp Joint work with Guy Even
&nbsp STOC'22, [video]

7. Dynamic Dictionaries for Multisets and Counting Filters with Constant Time Operations.
&nbsp Joint work with Guy Even
&nbsp WADS'21, [ArXiv]
Invited to the special issue of Algorithmica

6. Upper Tail Analysis of Bucket Sort and Random Tries.
&nbsp Joint work with Guy Even
&nbsp CIAC'21, [ArXiv]
Invited to the special issue of Theoretical Computer Science

5. A Dynamic Space-Efficient Filter with Constant Time Operations.
&nbsp Joint work with Guy Even
&nbsp SWAT'20, [ArXiv]

4. On the Cost of Essentially Fair Clusterings.
&nbsp Joint work with Martin Groß, Samir Khuller, Aounon Kumar, Clemens Rösner, Daniel Schmidt, Melanie Schmidt
&nbsp APPROX'19, [ArXiv]

3. Improved Bounds for the Traveling Salesman Problem with Neighborhoods on Uniform Disks.
CCCG'18, [ArXiv]

2. Minimizing Uncertainty through Sensor Placement with Angle Constraints.
&nbsp Joint work with Volkan Isler, Samir Khuller
CCCG'16, [ArXiv]

1. On Computing Maximal Independent Sets of Hypergraphs in Parallel.
&nbsp Joint work with Navin Goyal, David G. Harris, Aravind Srinivasan
SPAA'14, [ArXiv]
Invited to the special issue of ACM Transactions on Parallel Computing